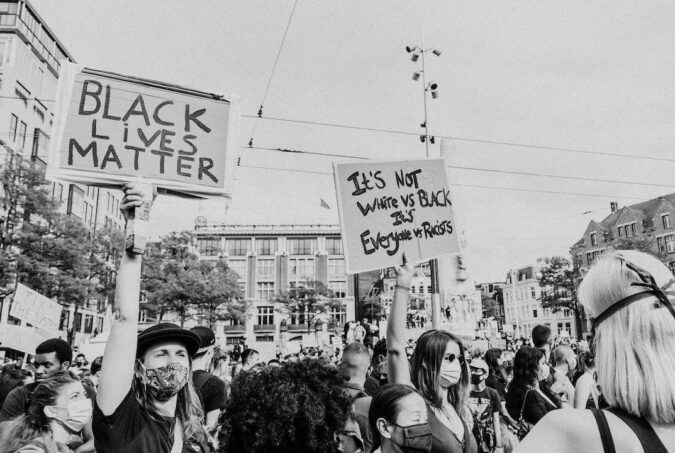 We are pleased to present the combined third and fourth issue of Volume 4 of Policy and Internet. It contains eleven articles, each of which investigates the relationship between Internet-based applications and data and the policy process. The papers have been grouped into the broad themes of policy, government, representation, and activism.
POLICY: In December 2011, the European Parliament Directive on Combating the Sexual Abuse, Sexual Exploitation of Children and Child Pornography was adopted. The directive's much-debated Article 25 requires Member States to ensure the prompt removal of child pornography websites hosted in their territory and to endeavor to obtain the removal of such websites hosted outside their territory. Member States are also given the option to block access to such websites to users within their territory. Both these policy choices have been highly controversial and much debated; Karel Demeyer, Eva Lievens, and Jos Dumortie analyse the technical and legal means of blocking and removing illegal child sexual content from the Internet, clarifying the advantages and drawbacks of the various policy options.
Another issue of jurisdiction surrounds government use of cloud services. While cloud services promise to render government service delivery more effective and efficient, they are also potentially stateless, triggering government concern over data sovereignty. Kristina Irion explores these issues, tracing the evolution of individual national strategies and international policy on data sovereignty. She concludes that data sovereignty presents national governments with a legal risk that can't be addressed through technology or contractual arrangements alone, and recommends that governments retain sovereignty over their information.
While the Internet allows unprecedented freedom of expression, it also facilitates anonymity and facelessness, increasing the possibility of damage caused by harmful online behaviour, including online bullying. Myoung-Jin Lee, Yu Jung Choi, and Setbyol Choi investigate the discourse surrounding the introduction of the Korean Government's "Verification of Identity" policy, which aimed to foster a more responsible Internet culture by mandating registration of a user's real identity before allowing them to post to online message boards. The authors find that although arguments about restrictions on freedom of expression continue, the policy has maintained public support in Korea.
A different theoretical approach to another controversy topic is offered by Sameer Hinduja, who applies Actor-Network Theory (ANT) to the phenomenon of music piracy, arguing that we should pay attention not only to the social aspects, but also to the technical, economic, political, organisational, and contextual aspects of piracy. He argues that each of these components merits attention and response by law enforcers if progress is to be made in understanding and responding to digital piracy.
GOVERNMENT: While many governments have been lauded for their success in the online delivery of services, fewer have been successful in employing the Internet for more democratic purposes. Tamara A. Small asks whether the Canadian government—with its well-established e-government strategy—fits the pattern of service delivery oriented (rather than democracy oriented) e-government. Based on a content analysis of Government of Canada tweets, she finds that they do indeed tend to focus on service delivery, and shows how nominal a commitment the Canadian government has made to the more interactive and conversational qualities of Twitter.
While political scientists have greatly benefitted from the increasing availability of online legislative data, data collections and search capabilities are not comprehensive, nor are they comparable across the different U.S. states. David L. Leal, Taofang Huang, Byung-Jae Lee, and Jill Strube review the availability and limitations of state online legislative resources in facilitating political research. They discuss levels of capacity and access, note changes over time, and note that their usability index could potentially be used as an independent variable for researchers seeking to measure the transparency of state legislatures.
RERESENTATION: An ongoing theme in the study of elected representatives is how they present themselves to their constituents in order to enhance their re-election prospects. Royce Koop and Alex Marland compare presentation of self by Canadian Members of Parliament on parliamentary websites and in the older medium of parliamentary newsletters. They find that MPs are likely to present themselves as outsiders on their websites, that this differs from patterns observed in newsletters, and that party affiliation plays an important role in shaping self-presentation online.
Many strategic, structural and individual factors can explain the use of online campaigning in elections; based on candidate surveys, Julia Metag and Frank Marcinkowski show that strategic and structural variables, such as party membership or the perceived share of indecisive voters, do most to explain online campaigning. Internet-related perceptions are explanatory in a few cases; if candidates think that other candidates campaign online they feel obliged to use online media during the election campaign.
ACTIVISM: Mainstream opinion at the time of the protests of the "Arab Spring"—and the earlier Iranian "Twitter Revolution"—was that use of social media would significantly affect the outcome of revolutionary collective action. Throughout the Libyan Civil War, Twitter users took the initiative to collect and process data for use in the rebellion against the Qadhafi regime, including map overlays depicting the situation on the ground. In an exploratory case study on crisis mapping of intelligence information, Steve Stottlemyre and Sonia Stottlemyre investigate whether the information collected and disseminated by Twitter users during the Libyan civil war met the minimum requirements to be considered tactical military intelligence.
Philipp S. Mueller and Sophie van Huellen focus on the 2009 post-election protests in Teheran in their analysis of the effect of many-to-many media on power structures in society. They offer two analytical approaches as possible ways to frame the complex interplay of media and revolutionary politics. While social media raised international awareness by transforming the agenda-setting process of the Western mass media, the authors conclude that, given the inability of protesters to overthrow the regime, a change in the "media-scape" does not automatically imply a changed "power-scape."
A different theoretical approach is offered by Mark K. McBeth, Elizabeth A. Shanahan, Molly C. Arrandale Anderson, and Barbara Rose, who look at how interest groups increasingly turn to new media such as YouTube as tools for indirect lobbying, allowing them to enter into and have influence on public policy debates through wide dissemination of their policy preferences. They explore the use of policy narratives in new media, using a Narrative Policy Framework to analyse YouTube videos posted by the Buffalo Field Campaign, an environmental activist group.