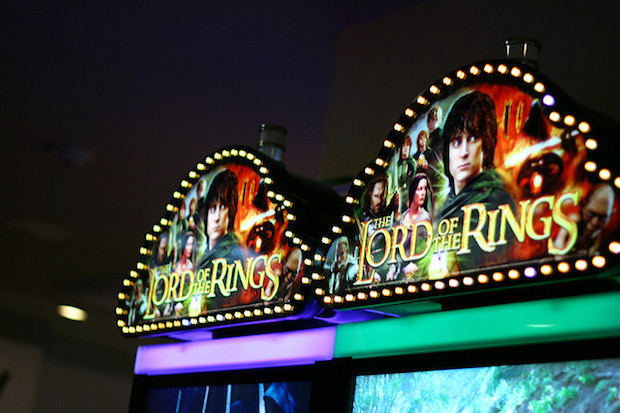 Social casino gaming, which simulates gambling games on a social platform such as Facebook, is a nascent but rapidly growing industry—social casino game revenues grew 97 percent between 2012 and 2013, with a USD$3.5 billion market size by the end of 2015. Unlike gambling played for real money, social casino games generally have no monetary prizes and are free-to-play, although they may include some optional monetised features. The size of the market and users' demonstrated interest in gambling-themed activities mean that social casino gamers are an attractive market for many gambling operators, and several large international gambling companies have merged with social casino game operators.
Some operators consider the games to be a source of additional revenue in jurisdictions where online gambling is largely illegal, or a way to attract new customers to a land-based gambling venue. Hybrid models are also emerging, with the potential for tangible rewards for playing social casino games. This merging of gaming and gambling means that many previously established boundaries are becoming blurred, and at many points, the two are indistinguishable.
However, content analysis of game content and advertising can help researchers, industry, and policymakers better understand how the two entertainment forms overlap. In their Policy & Internet article "Gambling Games on Social Platforms: How Do Advertisements for Social Casino Games Target Young Adults?", Brett Abarbanel, Sally M. Gainsbury, Daniel King, Nerilee Hing, and Paul H. Delfabbro undertake a content analysis of 115 social casino gaming advertisements captured by young adults during their regular Internet use. They find advertisement imagery typically features images likely to appeal to young adults, with message themes including a glamorising and normalisation of gambling. Notably, nearly 90 percent of the advertisements contained no responsible or problem gambling language, despite the gambling-like content.
Gambling advertisements currently face much stricter restrictions on exposure and distribution than do social casino game advertisements: despite the latter containing much gambling-themed content designed to attract consumers. Given the receptivity of young people to messages that encourage gambling, the authors recommend that gaming companies embrace corporate social responsibility standards, including adding warning messages to advertisements for gambling-themed games. They hope that their qualitative research may complement existing quantitative findings, and facilitate discussions about appropriate policies for advertisements for social casino games and other gambling-themed games.
We caught up with Brett to discuss their findings:
Ed.: You say there are no policies related to the advertising of social casino games—why is this? And do you think this will change?
Brett: Social casino games are regulated under general consumer regulations, but there are no specific regulations for these types of games and they do not fall under gambling regulation. Although several gambling regulatory bodies have considered these games, as they do not require payment to play and prizes have no monetary value they are not considered gambling activities. Where the games include branding for gambling companies or are considered advertising, they may fall under relevant legislation. Currently it is up to individual consumers to consider if they are relevant, which includes parents considering their children's' use of the games.
Ed.: Is there work on whether these sorts of games actually encourage gambling behaviour? As opposed to gambling behaviour simply pre-existing—i.e. people are either gamblers or not, susceptible or not.
Brett: We have conducted previous research showing that almost one-fifth of adults who played social casino games had gambled for money as a direct result of these games. Research also found that two-thirds of adolescents who had paid money to play social casino games had gambled directly as a result of these games. This builds on other international research suggesting that there is a pathway between games and gambling. For some people, the games are perceived to be a way to 'try out' or practice gambling without money and most are motivated to gamble due to the possibility of winning real money. For some people with gambling problems, the games can trigger the urge to gamble, although for others, the games are used as a way to avoid gambling in an attempt to cut back. The pathway is complicated and needs further specific research, including longitudinal studies.
Ed.: Possibly a stupid question: you say social games are a huge and booming market, despite being basically free to play. Where does the revenue come from?
Brett: Not a stupid question at all! When something is free, of course it makes sense to question where the money comes from. The revenue in these business models comes from advertisements and players. The advertisement revenue model is similar to other revenue models, but the player revenue model, which is based largely on micropayments, is a major component of how these games make money. Players can typically play free, and micropayments are voluntary. However, when they run out of free chips, players have to wait to continue to play, or they can purchase additional chips.
The micropayments can also improve game experience, such as to obtain in-game items, as a temporary boost in the game, to add lives/strength/health to an avatar or game session, or unlock the next stage in the game. In social casino games, for example, micropayments can be made to acquire more virtual chips with which to play the slot game. Our research suggests that only a small fraction of the player base actually makes micropayments, and a smaller fraction of these pay very large amounts. Since many of these games are free to play, but one can pay to advance through game in certain ways, they have colloquially been referred to as "freemium" games.
Ed.: I guess social media (like Facebook) are a gift to online gambling companies: i.e. being able to target (and A/B test) their adverts to particular population segments? Are there any studies on the intersection of social media, gambling and behavioural data / economics?
Brett: There is a reasonable cross-over in social casino game players and gamblers – our Australian research found 25% of Internet and 5% of land-based gamblers used social casino games and US studies show around one-third of social casino gamers visit land-based casinos. Many of the most popular and successful social casino games are owned by companies that also operate gambling, in venues and online. Some casino companies offer social casino games to continue to engage with customers when they are not in the venue and may offer prizes that can be redeemed in venues. Games may allow gambling companies to test out how popular games will be before they put them in venues. Although, as most players do not pay to play social casino games, they may engage with these differently from gambling products.
Ed.: We've seen (with the "fake news" debate) social media companies claiming to simply be a conduit to others' content, not content providers themselves. What do they say in terms of these social games: I'm assuming they would either claim that they aren't gambling, or that they aren't responsible for what people use social media for?
Brett: We don't want to speak for the social media companies themselves, and they appear to leave quite a bit up to the game developers. Advertising standards have become more lax on gambling games—the example we give in our article is Google, who had a strict policy against advertisements for gambling-related content in the Google Play store but in February 2015 began beta testing advertisements for social casino games. In some markets where online gambling is restricted, online gambling sites offer 'free' social casino games that link to real money sites as a way to reach these markets.
Ed.: I guess this is just another example of the increasingly attention-demanding, seductive, sexualised, individually targeted, ubiquitous, behaviourally attuned, monetised environment we (and young children) find ourselves in. Do you think we should be paying attention to this trend (e.g. noticing the close link between social gaming and gambling) or do you think we'll all just muddle along as we've always done? Is this disturbing, or simply people doing what they enjoy doing?
Brett: We should certainly be paying attention to this trend, but don't think the activity of social casino games is disturbing. A big part of the goal here is awareness, followed by conscious action. We would encourage companies to take more care in controlling who accesses their games and to whom their advertisements are targeted. As you note, David, we are in such a highly-targeted, specified state of advertising. As a result, we should, theoretically, be able to avoid marketing games to young kids. Companies should also certainly be mindful of the potential effect of cartoon games. We don't automatically assign a sneaky, underhanded motive to the industry, but at the same time there is a percentage of the population that is at risk for gambling problems and we don't want to exacerbate the situation by inadvertently advertising to young people, who are more susceptible to this type of messaging.
Read the full article: Abarbanel, B., Gainsbury, S.M., King, D., Hing, N., and Delfabbro, P.H. (2017) Gambling Games on Social Platforms: How Do Advertisements for Social Casino Games Target Young Adults? Policy & Internet 9 (2). DOI: 10.1002/poi3.135.
---
Brett Abarbanel was talking to blog editor David Sutcliffe.