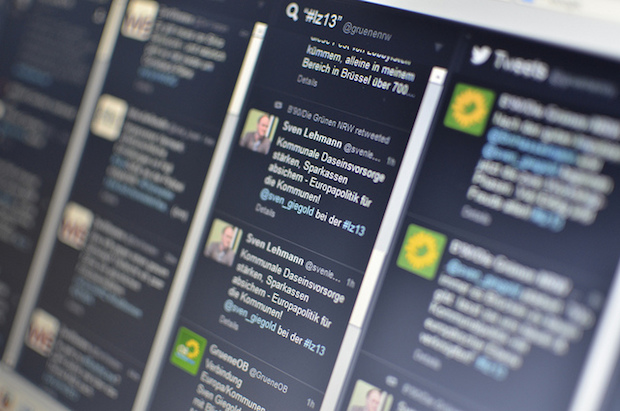 Political parties have been criticised for failing to link citizen preferences to political decision-making. But in an attempt to enhance policy representation, many political parties have established online platforms to allow discussion of policy issues and proposals, and to open up their decision-making processes. The Internet—and particularly the social web—seems to provide an obvious opportunity to strengthen intra-party democracy and mobilise passive party members. However, these mobilising capacities are limited, and in most instances, participation has been low.
In their Policy & Internet article "Does the Internet Encourage Political Participation? Use of an Online Platform by Members of a German Political Party," Katharina Gerl, Stefan Marschall, and Nadja Wilker examine the German Greens' online collaboration platform to ask why only some party members and supporters use it. The platform aims to improve the inclusion of party supporters and members in the party's opinion-formation and decision-making process, but it has failed to reach inactive members. Instead, those who have already been active in the party also use the online platform. It also seems that classical resources such as education and employment status do not (directly) explain differences in participation; instead, participation is motivated by process-related and ideological incentives.
We caught up with the authors to discuss their findings:
Ed.: You say "When it comes to explaining political online participation within parties, we face a conceptual and empirical void." Can you explain briefly what the offline models are, and why they don't work for the Internet age?
Katharina / Stefan / Nadja: According to Verba et al. (1995) the reasons for political non-participation can be boiled down to three factors: (1) citizens do not want to participate, (2) they cannot, (3) nobody asked them to. Speaking model-wise we can distinguish three perspectives: Citizens need certain resources like education, information, time and civic skills to participate (resource model and civic voluntarism model). The social psychological model looks at the role of attitudes and political interest that are supposed to increase participation. In addition to resources and attitudes, the general incentives model analyses how motives, costs and benefits influence participation.
These models can be applied to online participation as well, but findings for the online context indicate that the mechanisms do not always work like in the offline context. For example, age plays out differently for online participation. Generally, the models have to be specified for each participation context. This especially applies for the online context as forms of online participation sometimes demand different resources, skills or motivational factors. Therefore, we have to adapt and supplemented the models with additional online factors like internet skills and internet sophistication.
Ed.: What's the value to a political party of involving its members in policy discussion? (i.e. why go through the bother?)
Katharina / Stefan / Nadja: Broadly speaking, there are normative and rational reasons for that. At least for the German parties, intra-party democracy plays a crucial role. The involvement of members in policy discussion can serve as a means to strengthen the integration and legitimation power of a party. Additionally, the involvement of members can have a mobilising effect for the party on the ground. This can positively influence the linkage between the party in central office, the party on the ground, and the societal base. Furthermore, member participation can be a way to react on dissatisfaction within a party.
Ed.: Are there any examples of successful "public deliberation" — i.e. is this maybe just a problem of getting disparate voices to usefully engage online, rather than a failure of political parties per se?
Katharina / Stefan / Nadja: This is definitely not unique to political parties. The problems we observe regarding online public deliberation in political parties also apply to other online participation platforms: political participation and especially public deliberation require time and effort for participants, so they will only be willing to engage if they feel they benefit from it. But the benefits of participation may remain unclear as public deliberation – by parties or other initiators – often takes place without a clear goal or a real say in decision-making for the participants. Initiators of public deliberation often fail to integrate processes of public deliberation into formal and meaningful decision-making procedures. This leads to disappointment for potential participants who might have different expectations concerning their role and scope of influence. There is a risk of a vicious circle and disappointed expectations on both sides.
Ed.: Based on your findings, what would you suggest that the Greens do in order to increase participation by their members on their platform?
Katharina / Stefan / Nadja: Our study shows that the members of the Greens are generally willing to participate online and appreciate this opportunity. However, the survey also revealed that the most important incentive for them is to have an influence on the party's decision-making. We would suggest that the Greens create an actual cause for participation, meaning to set clear goals and to integrate it into specific and relevant decisions. Participation should not be an end in itself!
Ed.: How far do political parties try to harness deliberation where it happens in the wild e.g. on social media, rather than trying to get people to use bespoke party channels? Or might social media users see this as takeover by the very "establishment politics" they might have abandoned, or be reacting against?
Katharina / Stefan / Nadja: Parties do not constrain their online activities to their own official platforms and channels but also try to develop strategies for influencing discourses in the wild. However, this works much better and has much more authenticity as well as credibility if it isn't parties as abstract organisations but rather individual politicians such as members of parliament who engage in person on social media, for example by using Twitter.
Ed.: How far have political scientists understood the reasons behind the so-called "crisis of democracy", and how to address it? And even if academics came up with "the answer" — what is the process for getting academic work and knowledge put into practice by political parties?
Katharina / Stefan / Nadja: The alleged "crisis of democracy" is in first line seen as a crisis of representation in which the gap between political elites and the citizens has widened drastically within the last years, giving room to populist movements and parties in many democracies. Our impression is that facing the rise of populism in many countries, politicians have become more and more attentive towards discussions and findings in political science which have been addressing the linkage problems for years. But perhaps this is like shutting the stable door after the horse has bolted.
Read the full article: Gerl, K., Marschall, S., and Wilker, N. (2016) Does the Internet Encourage Political Participation? Use of an Online Platform by Members of a German Political Party. Policy & Internet doi:10.1002/poi3.149
Katharina Gerl, Stefan Marschall, and Nadja Wilker were talking to blog editor David Sutcliffe.