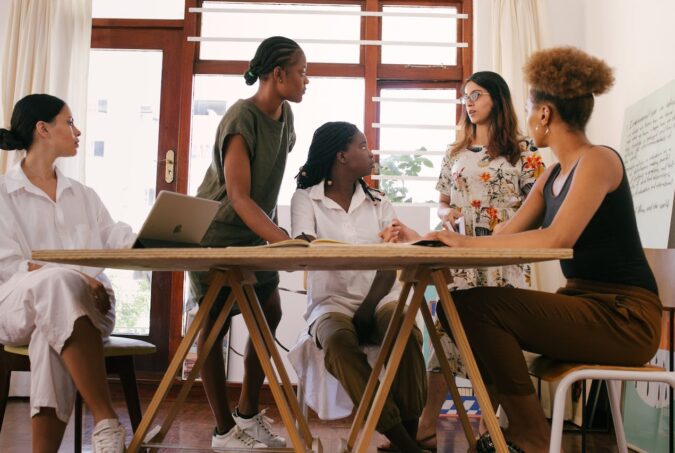 When barrister Charlotte Proudman recently spoke out regarding a sexist comment that she had received on the professional networking website LinkedIn, hundreds of women praised her actions in highlighting the issue of workplace sexism—and many of them began to tell similar stories of their own. It soon became apparent that Proudman was not alone in experiencing this kind of sexism, a fact further corroborated by Laura Bates of the Everyday Sexism Project, who asserted that workplace harassment is "the most reported kind of incident" on the project's UK website.
Proudman's experience and Bates' comments on the number of submissions to her site concerning harassment at work provokes a conversation about the nature of sexism, not only in the UK but also at a global level. We know that since its launch in 2012, the Everyday Sexism Project has received over 100,000 submissions in more than 13 different languages, concerning a variety of topics. But what are these topics? As Bates has stated, in the UK, workplace sexism is the most commonly discussed subject on the website – but is this also the case for the Everyday Sexism sites in France, Japan, or Brazil? What are the most common types of sexism globally, and (how) do they relate to each other? Do experiences of sexism change from one country to another?
The multi-lingual reports submitted to the Everyday Sexism project are undoubtedly a gold mine of crowdsourced information with great potential for answering important questions about instances of sexism worldwide, as well as drawing an overall picture of how sexism is experienced in different societies. So far much of the research relating to the Everyday Sexism project has focused on qualitative content analysis, and has been limited to the submissions written in English. Along with Principal Investigators Taha Yasseri and Kathryn Eccles, I will be acting as Research Assistant on a new project funded by the John Fell Oxford University Press Research Fund, that hopes to expand the methods used to investigate Everyday Sexism submission data, by undertaking a large-scale computational study that will enrich existing qualitative work in this area.
Entitled "Semantic Mapping of Sexism: Topic Modelling of Everyday Sexism Content", our project will take a Natural Language Processing approach, analysing the content of Everyday Sexism reports in different languages, and using topic-modelling techniques to extract the most commonly occurring sexism-related topics and concepts from the submissions. We will map the semantic relations between those topics within and across different languages, comparing and contrasting the ways in which sexism is experienced in everyday life in different cultures and geographies. Ultimately, we hope to create the first data-driven map of sexism on a global scale, forming a solid framework for future studies in growing fields such as online inequality, cyber bullying, and social well being.
We're very excited about the project and will be charting our progress via the Policy and Internet Blog, so make sure to check back for further updates!