Platforms that enable users to come together and  buy/sell services with confidence, such as Uber, have become remarkably popular, with the companies often transforming the industries they enter. In this blog post the OII's Vili Lehdonvirta analyses why the domestic cleaning platform Homejoy failed to achieve such success. He argues that when buyer and sellers enter into repeated transactions they can communicate directly, and as such often abandon the platform.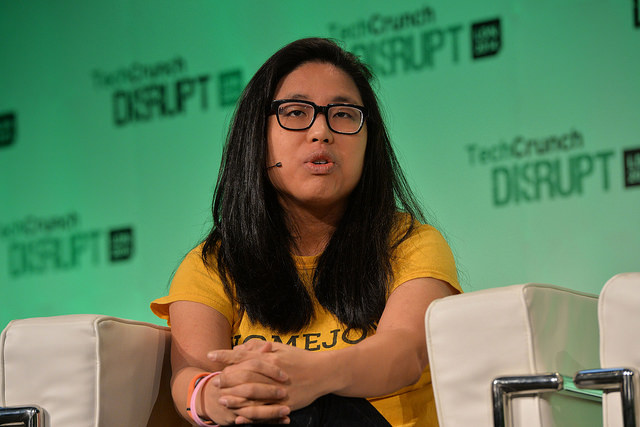 Homejoy was slated to become the Uber of domestic cleaning services. It was a platform that allowed customers to summon a cleaner as easily as they could hail a ride. Regular cleanups were just as easy to schedule. Ratings from previous clients attested to the skill and trustworthiness of each cleaner. There was no need to go through a cleaning services agency, or scour local classifieds to find a cleaner directly: the platform made it easy for both customers and people working as cleaners to find each other. Homejoy made its money by taking a cut out of each transaction. Given how incredibly successful Uber and Airbnb had been in applying the same model to their industries, Homejoy was widely expected to become the next big success story. It was to be the next step in the inexorable uberisation of every industry in the economy.
On 17 July 2015, Homejoy announced that it was shutting down. Usage had grown slower than expected, revenues remained poor, technical glitches hurt operations, and the company was being hit with lawsuits on contractor misclassification. Investors' money and patience had finally ran out. Journalists wrote interesting analyses of Homejoy's demise (Forbes, TechCrunch, Backchannel). The root causes of any major business failure (or indeed success) are complex and hard to pinpoint. However, one of the possible explanations identified in these stories stands out, because it corresponds strongly with what theory on platforms and markets could have predicted. Homejoy wasn't growing and making money because clients and cleaners were taking their relationships off-platform: after making the initial contact through Homejoy, they would simply exchange contact details and arrange further cleanups directly, taking the platform and its revenue share out of the loop. According to Forbes, only 15-20 percent of customers came back to Homejoy within a month to arrange another cleanup.
According to the theory of platforms in economics and management studies literature, platforms solve coordination problems. Digital service platforms like Uber and Airbnb solve, in particular, the problem of finding another party to transact with. Through marketing and bootstrapping efforts they ensure that both buyers and sellers sign up to the platform, and then provide match-making mechanisms to bring them together. They also provide solutions towards the problem of opportunism, that is, how to avoid being cheated by the other party. Rating systems are their main tool in this.
Platforms must compete against the existing institutional arrangements in their chosen industry. Uber has been very successful in taking away business from government-licensed taxicabs. Airbnb has captured market share from hotels and hotel booking sites. Both have also generated lots of new business: transactions that previously didn't happen at all. It's not that people didn't already occasionally pay a high school friend to give them a ride home from a party, or rent a room for the weekend from a friend of a friend who lives in New York. It's that platforms make similar things possible even when the high school friend is not available, or if you simply don't know anyone with a flat in New York. Platforms coordinate people to turn what is otherwise a thin market into a thick one. Not only do platforms help you to find a stranger to transact with, but they also help you to trust that stranger.
Now consider the market for home cleaning services. Home cleaning differs from on-demand transport and short-term accommodation in one crucial way: the service is typically repeated. Through repeated interactions, the buyer and the seller develop trust in each other. They also develop knowledge capital specific to that particular relationship. The buyer might invest time into communicating their preferences and little details about their home to the seller, while the seller will gradually become more efficient at cleaning that particular home. They have little need for the platform to discipline each individual cleanup; relationships are thus soon taken off-platform. Instead of an all-encompassing Uber-style platform, all that may be needed is a classifieds site or a conventional agency that provides the initial introduction and references. Contrast this with on-demand transport and short-term accommodation, where each transaction is unique and thus each time the counterparty is a stranger—and as such a potential cheat or deadbeat. Here the platform continues to provide security after the parties have been introduced.
The case of Homejoy and the economic theory on platforms thus suggest that there are fundamental limits to the uberisation of the economy. Digital service platforms can be very successful at mediating one-off transactions, but they are much less useful in industries where the exact same service is repeated many times, and where buyers and sellers develop assets specific to the relationship. Such industries are more likely to continue to be shaped by hierarchies and networks of personal relationships.
There are probably other dimensions that are also pivotal in predicting whether an industry is susceptible to uberisation. Geographical span is one: there are efficiencies to be had from particular cleaners specialising in particular neighbourhoods. Yet, at the same time, online labour platforms like Upwork cater to buyers and sellers of software development (and other digitally mediated contract work) across national boundaries. I will discuss this dimension in detail in a future blog post.
---
Vili Lehdonvirta is a Research Fellow at the OII. He is an economic sociologist who studies the design and socioeconomic implications of digital marketplaces and platforms, using conventional social research methods as well as novel data science approaches. Read Vili's other Policy & Internet Blog posts on Uber and Airbnb:
Uber and Airbnb make the rules now – but to whose benefit?
Why are citizens migrating to Uber and Airbnb, and what should governments do about it?