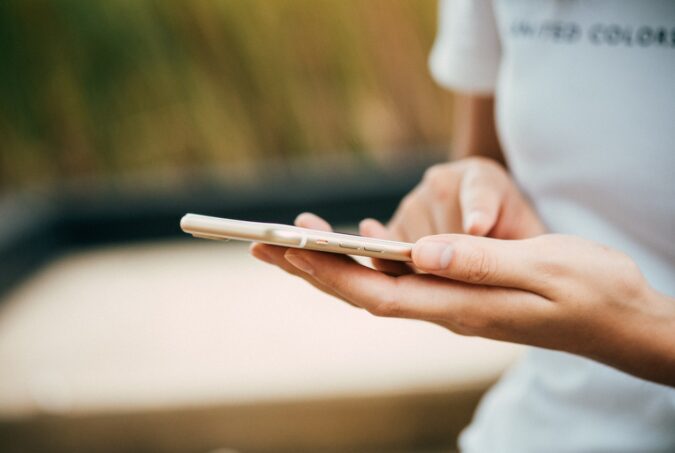 Ed: Given the "crisis in democratic accountability", methods to increase citizen participation are in demand. To this end, your team developed some interactive crowdsourcing technologies to collect public opinion around an urban renovation project in Oulu, Finland. What form did the consultation take, and how did you assess its impact?
Simo: Over the years we've deployed various types of interactive interfaces on a network of public displays. In this case it was basically a network of interactive screens deployed in downtown Oulu, next to where a renovation project was happening that we wanted to collect feedback about. We deployed an app on the screens, that allowed people to type feedback directly on the screens (on-screen soft keyboard), and submit feedback to city authorities via SMS, Twitter and email. We also had a smiley-based "rating" system there, which people could us to leave quick feedback about certain aspects of the renovation project.
We ourselves could not, and did not even want to, assess the impact—that's why we did this in partnership with the city authorities. Then, together with the city folks we could better evaluate if what we were doing had any real-world value whatsoever. And, as we discuss, in the end it did!
Ed: How did you go about encouraging citizens to engage with touch screen technologies in a public space—particularly the non-digitally literate, or maybe people who are just a bit shy about participating?
Simo: Actually, the whole point was that we did not deliberately encourage them by advertising the deployment or by "forcing" anyone to use it. Quite to the contrary: we wanted to see if people voluntarily used it, and the technologies that are an integral part of the city itself. This is kind of the future vision of urban computing, anyway. The screens had been there for years already, and what we wanted to see is if people find this type of service on their own when exploring the screens, and if they take the opportunity to then give feedback using them. The screens hosted a variety of other applications as well: games, news, etc., so it was interesting to also gauge how appealing the idea of public civic feedback is in comparison to everything else that was being offered.
Ed: You mention that using SMS to provide citizen feedback was effective in filtering out noise since it required a minimal payment from citizens—but it also created an initial barrier to participation. How do you increase the quality of feedback without placing citizens on different-level playing fields from the outset—particularly where technology is concerned?
Simo: Yes, SMS really worked well in lowering the amount of irrelevant commentary and complete nonsense. And it is true that SMS already introduces a cost, and even if the cost is minuscule, it's still a cost to the citizen—and just voicing one's opinions should of course be free. So there's no correct answer here—if the channel is public and publicly accessible to anyone, there will be a lot of noisy input. In such cases moderation is a heavy task, and to this end we have been exploring crowdsourcing as well. We can make the community moderate itself. First, we need to identify the users who are genuinely concerned or interested about the issues being explored, and then funnel those users to moderate the discussion/output. It is a win-win situation—the people who want to get involved are empowered to moderate the commentary from others, for implicit rewards.
Ed: For this experiment on citizen feedback in an urban space, your team assembled the world's largest public display network, which was available for research purposes 24/7. In deploying this valuable research tool, how did you guarantee the privacy of the participants involved, given that some might not want to be seen submitting very negative comments? (e.g. might a form of social pressure be the cause of relatively low participation in the study?)
Simo: The display network was not built only for this experiment, but we have run hundreds of experiments on it, and have written close to a hundred academic papers about them. So, the overarching research focus, really, is on how we can benefit citizens using the network. Over the years we have been able to systematically study issues such as social pressure, group use, effects of the public space, or, one might say "stage", etc. And yes, social pressure does affect a lot, and for this allowing people participate via e.g. SMS or email helps a lot. That way the users won't be seen sending the input directly.
Group use is another thing: in groups people don't feel pressure from the "outside world" so much and are willing to interact with our applications (such as the one documented in this work), but, again, it affects the feedback quality. Groups don't necessarily tell the truth as they aim for consensus. So the individual, and very important, opinions may not become heard. Ultimately, this is all just part of the game we must deal with, and the real question becomes how to minimise those negative effects that the public space introduces. The positives are clear: everyone can participate, easily, in the heart of the city, and whenever they want.
Ed: Despite the low participation, you still believe that the experimental results are valuable. What did you learn?
Simo: The question in a way already reveals the first important point: people are just not as interested in these "civic" things as they might claim in interviews and pre-studies. When we deploy a civic feedback prototype as the "only option" on a public gizmo (a display, some kind of new tech piece, etc.), people out of curiosity use it. Now, in our case, we just deploy it "as is", as part of the city infrastructure for people to use if, and only if, they want to use it. So, the prototype competes for attention against smartphones, other applications on the displays, the cluttered city itself… everything!
When one reads many academic papers on interactive civic engagement prototypes, the assumptions are set very high in the discussion: "we got this much participation in this short time", etc., but that's not the entire truth. Leave the thing there for months and see if it still interests people! We have done the same, deployed a prototype for three days, gotten tons of interaction, published it, and learned only afterwards that "oh, maybe we were a bit optimistic with the efficiency" when the use suddenly dropped to minimum. It's just not that easy and the application require frequent updates to keep user interest longitudinally.
Also, the radical differences in the feedback channels were surprising, but we already talked about that a bit earlier.
Ed: Your team collaborated with local officials, which is obviously valuable (and laudable), but it can potentially impose an extra burden on academics. For example, you mention that instead of employing novel feedback formats (e.g. video, audio, images, interactive maps), your team used only text. But do you think working with public officials benefitted the project as a whole, and how?
Simo: The extra burden is a necessity if one wants to really claim authentic success in civic engagement. In our opinion, it only happens between citizens and the city, not between citizens and researchers. We do not wish to build these deployments for the sake of an academic article or two: the display infrastructure is there for citizens and the city, and if we don't educate the authorities on how to use it then nobody will. Advertisers would be glad to take over the entire real estate there, so in a way this project is just a part of the bigger picture. Which is making the display infrastructure "useful" instead of just a gimmick to kill time with (games) or for advertising.
And yes, the burden is real, but also because of this we could document what we have learned about dealing with authorities: how it is first easy to sell these prototypes to them, but sometimes hard to get commitment, etc. And it is not just this prototype—we've done a number of other civic engagement projects where we have noticed the same issues mentioned in the paper as well.
Ed: You also mention that as academics and policymakers you had different notions of success: for example in terms of levels of engagement and feedback of citizens. What should academics aspiring to have a concrete impact on society keep in mind when working with policymakers?
Simo: It takes a lot of time to assess impact. Policymakers will not be able to say after only a few weeks (which is the typical length of studies in our field) if the prototype has actual value to it, or if it's just a "nice experiment". So, deploy your strategy/tech/anything you're doing, write about it, and let it sit. Move on with the life, and then revisit it after months to see if anything has come out of it! Patience is key here.
Ed: Did the citizen feedback result in any changes to the urban renovation project they were being consulted on?
Simo: Not the project directly: the project naturally was planned years ahead and the blueprints were final at that point. The most remarkable finding for us (and the authorities) was that after moderating the noise out from the feedback, the remaining insight was pretty much the only feedback that they ever directly got from citizens. Finns tend to be a bit on the shy side, so people won't just pick up the phone and call the local engineering department and speak out. Not sure if anyone does, really? So they complain and chat on forums and coffee tables. So it would require active work for the authorities to find and reach out to these people.
With the display infrastructure, which was already there, we were able to gauge the public opinion that did not affect the construction directly, but indirectly affected how the department could manage their press releases, which things to stress in public communications, what parts of PR to handle differently in the next stage of the renovation project etc.
Ed: Are you planning any more experiments?
Simo: We are constantly running quite a few experiments. On the civic engagement side, for example, we are investigating how to gamify environmental awareness (recycling, waste management, keeping the environment clean) for children, as well as running longer longitudinal studies to assess the engagement of specify groups of people (e.g., children and the elderly).
Read the full article: Hosio, S., Goncalves, J., Kostakos, V. and Riekki, J. (2015) Crowdsourcing Public Opinion Using Urban Pervasive Technologies: Lessons From Real-Life Experiments in Oulu. Policy and Internet 7 (2) 203–222.
---
Simo Hosio is a research scientist (Dr. Tech.) at the University of Oulu, in Finland. Core topics of his research are smart city tech, crowdsourcing, wisdom of the crowd, civic engagement, and all types of "mobile stuff" in general.
Simo Hosio was talking to blog editor Pamina Smith.